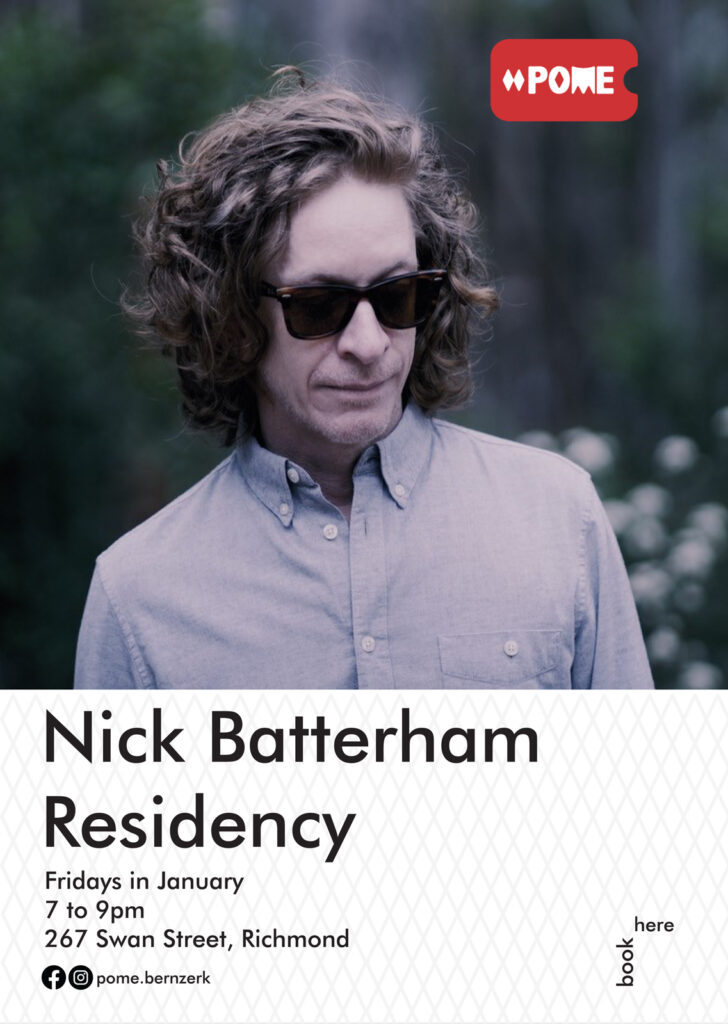 Cheersquad Records & Tapes are very happy to announce that Melbourne singer-songwriter Nick Batterham has been added to our stable. Cheersquad are releasing his album 'Lovebirds' in April. The first single, 'No Perfect Man', will be out digitally on January 29th.
Nick has been a central figure in bands such as Blindside, The Earthmen and Cordrazine for over 25 years. His solo albums bristle with spiky observations and raw emotion, delivered with the world-weariness of Elliott Smith or Nick Drake.
Nick Batterham will be playing live at POME Fridays in January. The last show will coincide with the release of the first single of Nick's new album.
Entry is FREE, but you still need to obtain a ticket, due to Covid regulations.
NICK BATTERHAM LIVE at POME
267 Swan Street, Richmond
Friday January 8th
https://www.trybooking.com/BNVCD
Friday January 15th
https://www.trybooking.com/BNWTT
Friday January 22nd
https://www.trybooking.com/BNWTX
Friday January 29th
https://www.trybooking.com/BNWUC
Facebook event