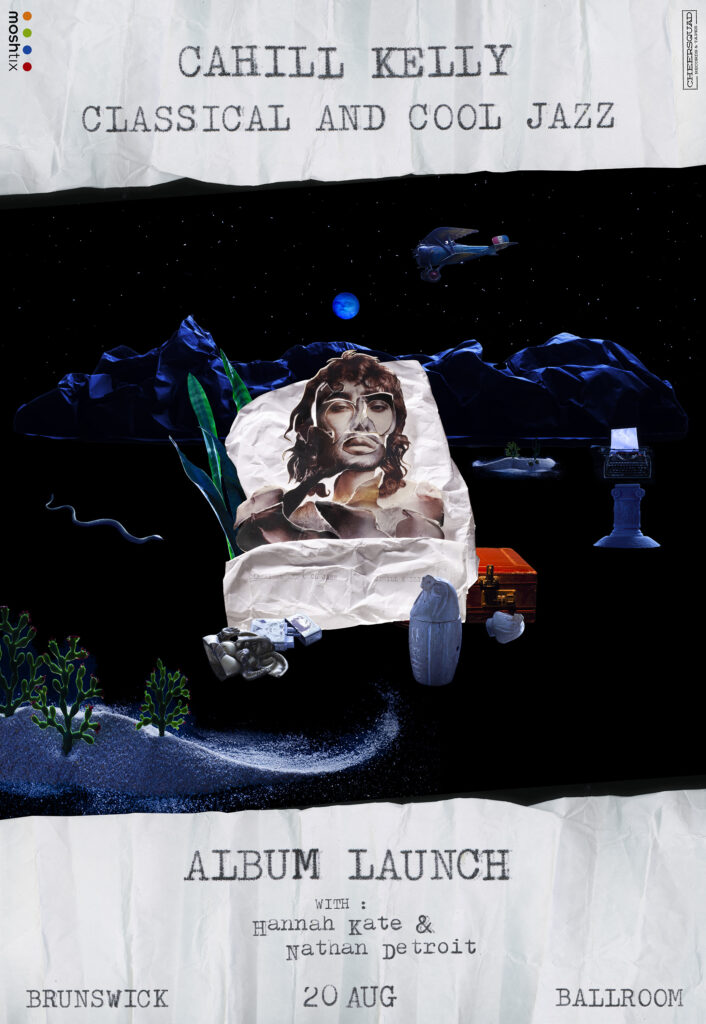 DOORS 6.30PM // KITCHEN OPEN // SHOW STARTS 8.30PM
Melbourne indie-folk-rock revivalist Cahill Kelly launches his debut record "Classical and Cool Jazz" at the Brunswick Ballroom on Friday 20 August. Cahill Kelly will be performing with his full band as well as special guests including Hannah Kate and Nathan Detroit.
Classical and Cool Jazz will be released on Wednesday 21 July through local independent mainstays Cheersquad Records and Tapes. An album that features a slew of local performers including Grace Cummings, Harmony Byrne and long-term collaborator Lain Pocock, Classical and Cool Jazz sees the self-taught, multi-instrumentalist lean into a sea of '70s inspired influences, spanning Lennon's renowned Plastic Ono Band through to various Bob Dylan cuts. These reference points see Kelly take psychedelic detours before landing back to a place where a simple folk song possesses remarkable depth, warmth and sonic abundance.
The first single taken from Classical and Cool Jazz is 'World Upon a Shelf', a track filled with swagger and sentimental musing. Using objects on his mantelpiece as a source of lyrical inspiration, 'World Upon a Shelf' sees Kelly reflecting on the notion that all our encounters throughout life contain profound meaning beneath the surface.
"When writing 'World Upon a Shelf', I was trying to see if I could write a song about even the most mundane of subjects while still evoking some kind of narrative and emotion," says Kelly.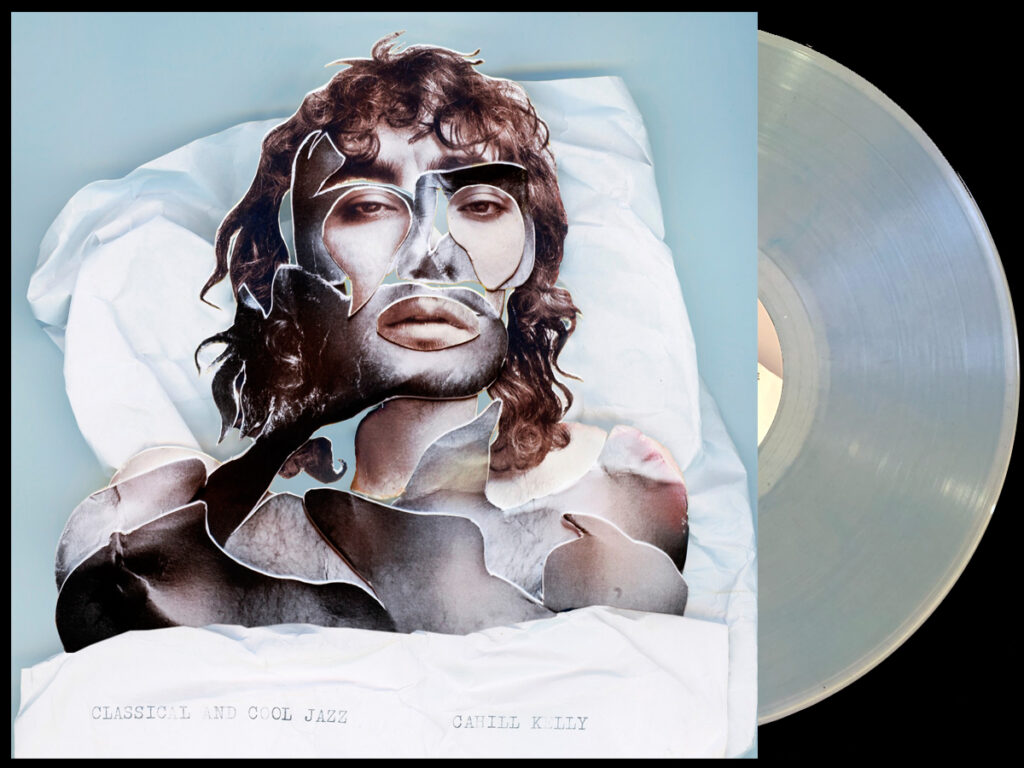 "At the time, I had a number of sentimental trinkets from various countries on a mantelpiece above my desk. I ended up finding deeper meaning in the song, reflecting on the idea that everything we come across in life, be it places, people, objects, ideas, once you take a deeper look there's always so much more to the story."
Originally from far North Queensland, a young Kelly grew up on a diet of Crowded House and Tom Petty. Later, he channelled his heroes in his first musical projects, The Broken Needles and Willow Darling. With the latter seeing him assume the role of a natural frontman, Kelly developed a knack for writing songs about everyday life with sparkling detail and depth, delivered with casual grace.
'Beyond the Weathered Pale' is a song dedicated to the "what ifs?" of life, while 'Milania' is an ode to a lollipop lady whom Kelly spoke with every day. Songs also deal with much more personal issues, with the tracks 'Bluesday Chews' and 'Goldfish Bowlin' reflecting on comedowns and substances with striking honesty.
Tickets here
Facebook event