BUY MUSIC
Hit the Cheersquad Records & Tapes online store!
FEATURE RELEASE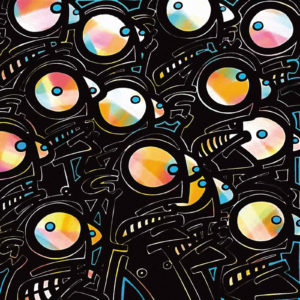 Featuring Brent DeBoer of the Dandy Warhols (US) and boasting Aussie indie rock queen and Grammy nominee Courtney Barnett as a former member, Immigrant Union are a local band with international rock royalty heritage. With their unique Australian-American psychedelic/folk/country sound, they have supported Noel Gallagher and Black Rebel Motorcycle Club and toured their own headline shows, creating unforgettable moments at boutique festivals, occasional BBQs and the odd house party across Australia. The band's yet to be released third album, Judas, was recorded in Melbourne and mixed in Portland, Oregon, combining their signature Americana elements with brilliant rad rock.
Judas will be released mid April 2020 on Cheersquad Records & Tapes; digitally, on CD and on vinyl. There will be a very limited coloured vinyl edition for the first 100 pre-orders. Because of the length of the album only 9 tracks will be included on the vinyl. However, you will receive all 11 tracks via your free digital download. The two bonus tracks are English Paradise and Awake.
UPCOMING GIGS
Check out a Cheersquad band at a joint near you!