Sally Seltmann writes:
"I am beyond excited to announce that T. Wilds will be supporting me on my 'Early Moon' tour in August!
During last year's lockdowns, I lost myself in Tania's beautiful album 'Ten Songs'. I've always admired Tania's ability to create a mood and an atmosphere with the music she writes and records. I get carried away in the mysterious worlds she creates, and I find myself floating through her melodies of great gentleness. It's no secret that Tania and I go back a long way, and we're good friends. Sydney, Melbourne, Chicago, Yarraville, New York – we have stories from these places, and we might tell some! Anyway, I've always admired Tania as an artist, and T. Wilds is her brilliant new project. Come see her play before my band and I go on stage. This August
We also have Maisy Taylor joining us as 1st support for the Brisbane, Melbourne and Adelaide shows. Maisy Taylor is a singer-songwriter from Byron Bay who effortlessly blends folk, pop and indie influences in her writing. Her captivating songs 'Be My Baby' and 'Homesick' are both so well crafted, it's no wonder why Triple J are paying her so much attention and playing her tunes.
I can't wait for the shows!"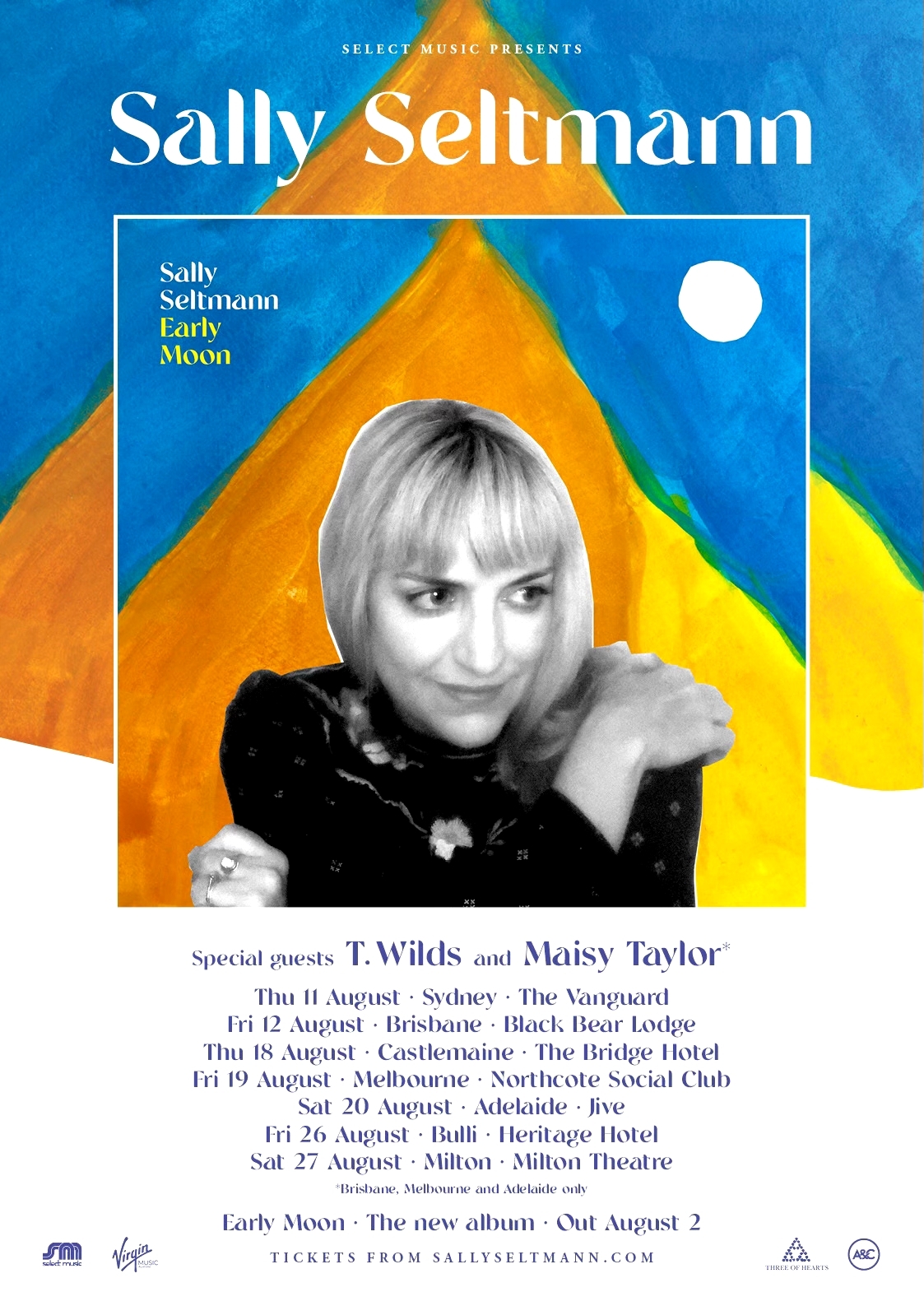 Early Moon Tour – August 2022
THU 11 AUG –  THE VANGUARD, SYDNEY – TICKETS
FRI 12 AUG  – BLACK BEAR LODGE, BRISBANE – TICKETS
THU 18 AUG – BRIDGE HOTEL, CASTLEMAINE – TICKETS
FRI 19 AUG – NORTHCOTE SOCIAL CLUB, MELBOURNE – TICKETS
SAT 20 AUG – JIVE, ADELAIDE – TICKETS
FRI 26 AUG – HERITAGE HOTEL, BULLI – TICKETS
SAT 27 AUG – MILTON THEATRE, MILTON – TICKETS