BUY MUSIC
Hit the Cheersquad Records & Tapes online store!
FEATURE RELEASE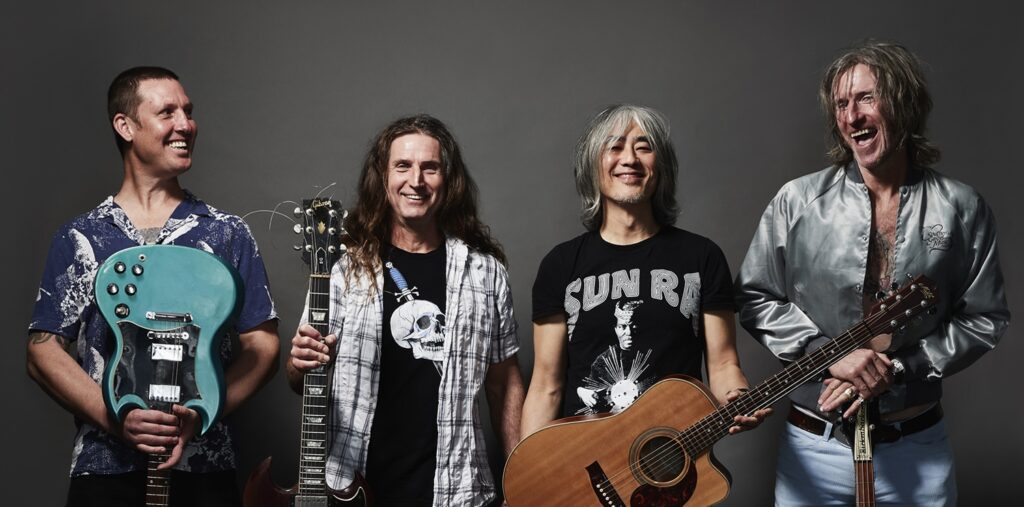 Tim Rogers has joined record-breaking and trail-blazing Sydney punks the Hard-Ons as lead singer! Sydney group the Hard-Ons, who have been cranking out their own brand of punk rock for nearly 40 years now (yes, they started young!), have announced the addition of a new member, one Tim Rogers.
Rogers, who recently celebrated his best chart debut in 20 years when You Am I's new album The Lives of Others landed at #2, is not only a long-time friend of the band, but a long-time fan, having caught them numerous times in his teenage years and bought their records from the start. Never happy with less than a full plate, Rogers will of course remain with You Am I, and will no doubt keep doing all the other things he does, but as of now he is also the Hard-Ons' lead singer. Indeed, he has already written and recorded an album with them! 'I'm Sorry Sir, That Riff's Been Taken' will be out in October on Cheersquad Records & Tapes.  First single "Hold Tight" is out Friday August 13.
The album 'I'm Sorry Sir, That Riff's Been Taken' will be available on translucent, orange vinyl (sold out), blue vinyl, black vinyl, on CD and digitally. Pre-order yours now.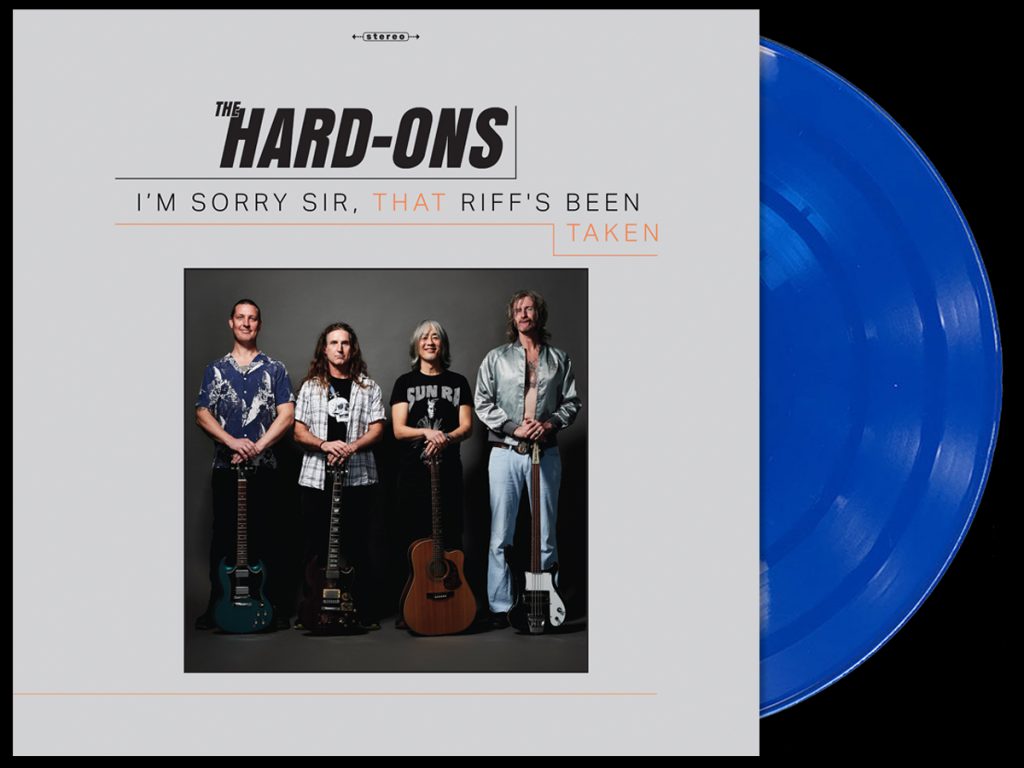 The Hard-Ons' Ray Ahn, has said, "I'm thrilled to have Tim on board, and am loving his contribution!"
Bandmate Blackie concurs, "How fucking good is this!!"
Tim himself has said, "I was already the luckiest goof in rock'n'roll and I get asked to make a racket with my hero's? Strewth. Wake me up sometime will ya?"
One of Australia's most loved and influential bands from the mid- '80s through to now, the Hard-Ons came out of the multicultural South-West Sydney suburb Punchbowl and quickly won a large following nationally with their irreverent attitude and catchy, noisy high energy sound. Appearing on the Radio Birdman-influenced Sydney scene of the early '80s and preceding the punk-pop boom of the '90s, the Hard-Ons were a musical bridge and became a punk and alternative music sensation, blowing open doors by incorporating disparate elements – like a range of metal styles, from glam to thrash – which were previously unheard in Australian punk.  All the while they were forced to push through other barriers; barriers that appeared because of their mixed ethnicity and their wilfully transgressive and irreverent nature, which was typified by their name, and by Ray's outrageous artwork.
UPCOMING GIGS
Check out a Cheersquad band at a joint near you!