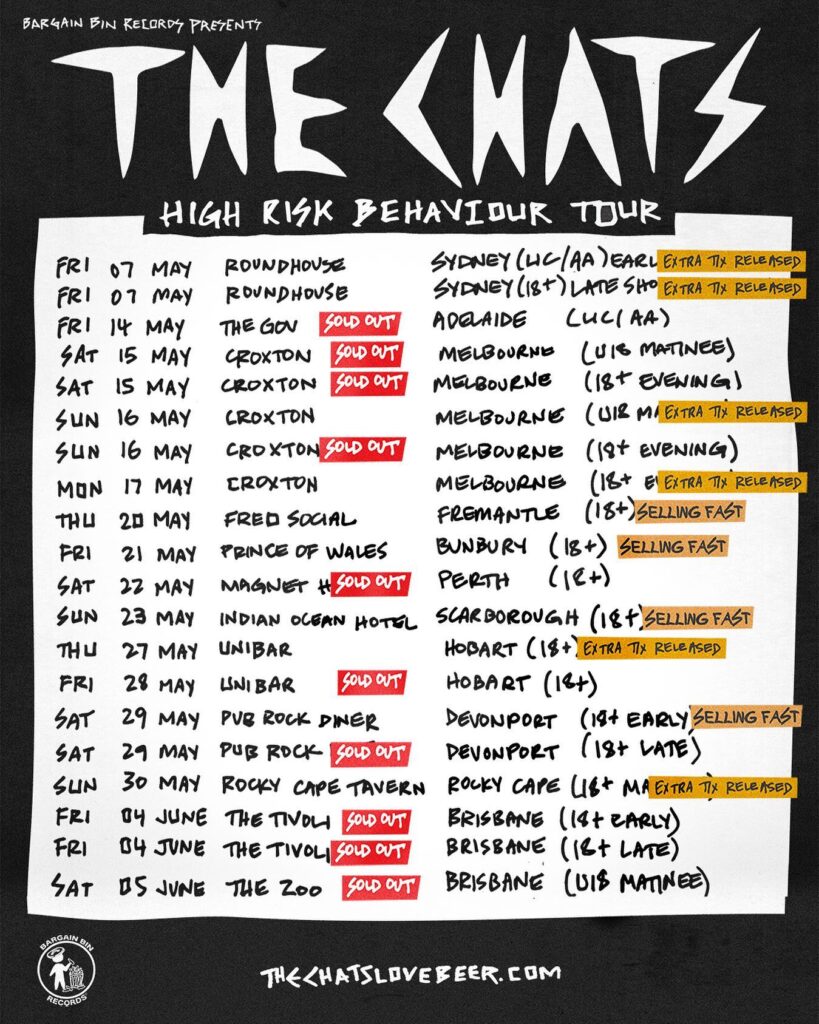 Teenage pop punk trio, CHEEKY GEEZERS play their first U18 shows with The Chats, Saturday 15 and Sunday 16th May at The Croxton Hotel.
CHEEKY GEEZERS are Teddy Friend (lead vox, guitar), Nick Costa (drums) and Rex Everett (bass). In their short but illustrious career so far the fiery trio of fifteen-year-olds has played stages that most adult bands don't even have the chance to cough on, performing alongside Melbourne indi-rock legends EVEN and gracing the stage at Tallarook's coveted Boogie Festival.
CHEEKY GEEZER's upcoming shows at The Croxton, sees them in their first U18s gig, supporting their punk idols THE CHATS –  the next major gig for the young misfits, proving once and for all that age is no barrier when it comes to playing unadulterated rock'n'roll for the masses.
Their first digital release 'Coming To Me' on Cheersquad Records and Tapes, was penned by Teddy Friend during a creative block and has turned into being one of CHEEKY GEEZERS' favourite songs and one of their most energetic, getting the band fully pumped from the get go!
The basis for Teddy's lyrics is the trials and tribulations of everyday life and range from heartbreak to teenage boredom and 'chucking a sickie' from school!
CHEEKY GEEZERS call their sound 'punk pop' and are inspired by the likes of Green Day, The Living End, Pennywise and Fu Manchu.
Tickets to THE CHATS are moving fast, so get them before they're all gone!
The Chats U18 shows: Saturday 15 (SOLD OUT) and Sunday 16 May