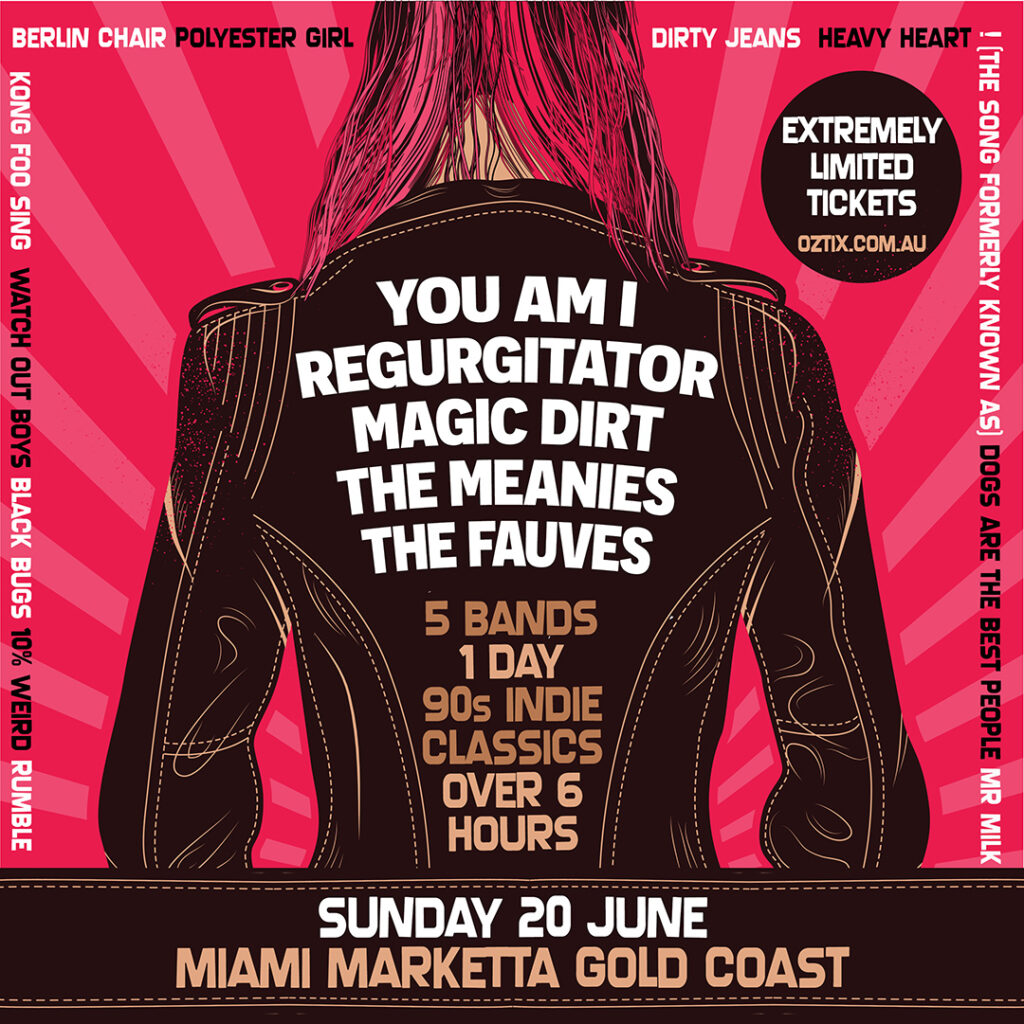 Get your crew together and dust off your Hottest 100 CDs  – it's time to party like it's…..well, 1998!
A one-day musical feast of indie favourites are coming together to bring back the legendary Playroom vibes in the Gold Coast's favourite laneway and there are only 700 tickets available – so be quick.
Miami Marketta will play host to You Am I, Regurgitator, Magic Dirt, The Meanies and The Fauves in what will be a day to kick on with more than 25 years of good times delivered in over 6 hours of live rock 'n' roll bands!
Ticket link