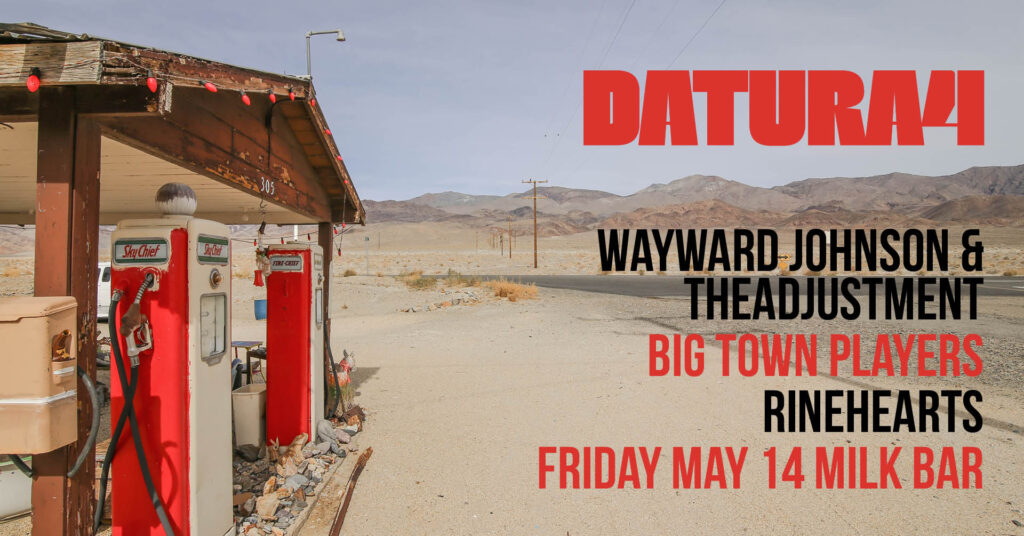 Rinehearts support Dom Mariani's Datura4 on Friday 14 May at the Milk Bar in Perth.

After returning from their maiden European tour in late 2019 in support of third album, "Blessed is the Boogie", April 2020 would see Datura4 release their 4th album, "West Coast Highway Cosmic", during a stifling worldwide pandemic. The album received widespread critical acclaim and gained solid airplay across Europe and the US, notably on 'Night's with Alice Cooper' and 'Little Steven Van Zandt's Underground Garage'.
With no tours to undertake, and only a handful of local shows to play, the band decided to get their mitts greasy and get to work on what will be their 5th album. The good news is, Datura4 are back for their first show in 6 months and as well as showcasing tunes from their back catalogue, they will be previewing some tunes from their upcoming 5th album at Milk Bar on Friday, May 14.
They will be joined by blues rockers The Big Town Players, country twangsters Wayward Johnson & The Adjustment and dynamic power pop guns Rinehearts.
Tickets via Oztix
Facebook event