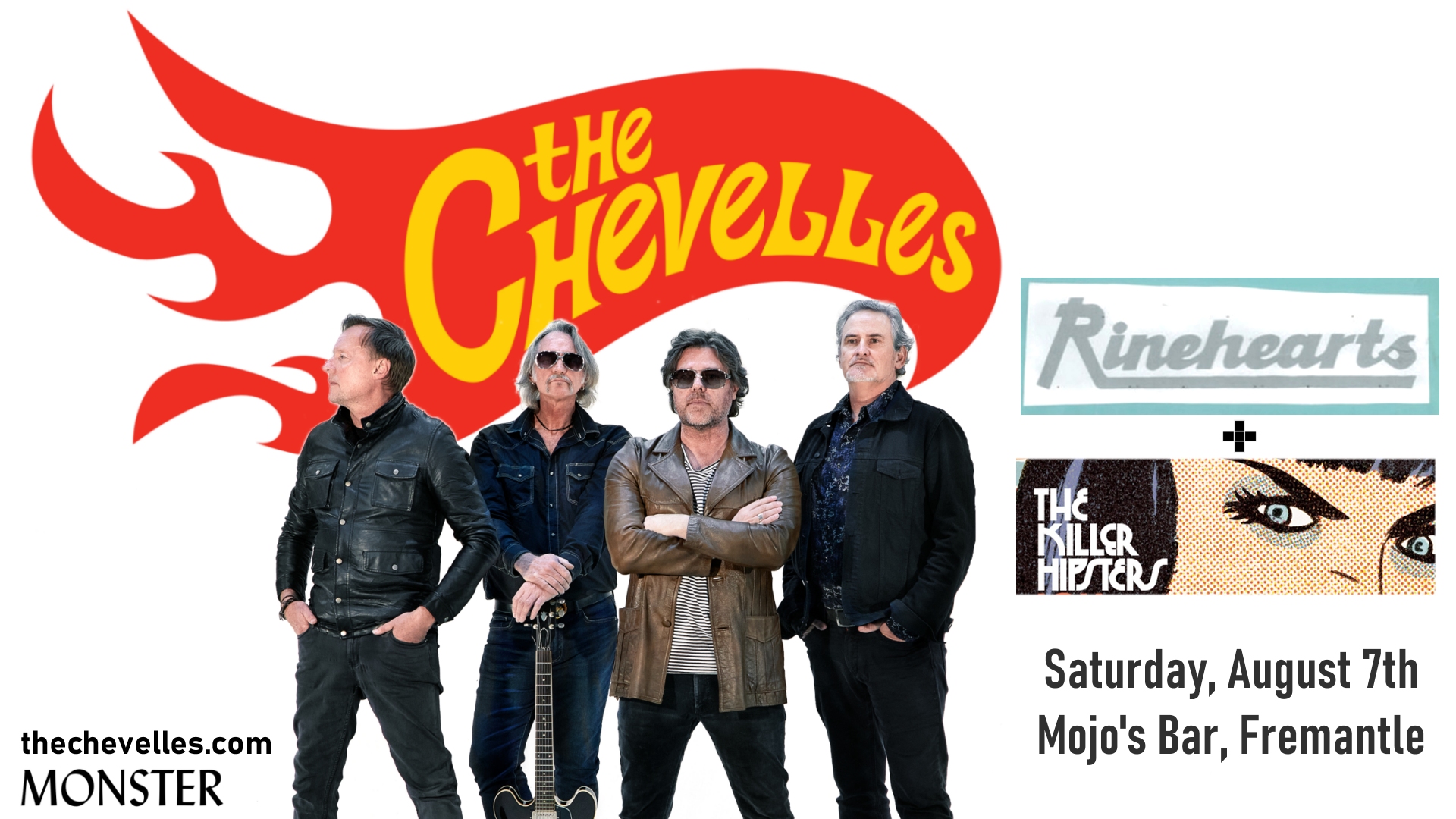 Rinehearts support The Chevelles at Mojo's in Fremantle on Saturday 7th August, with The Killer Hipsters.
MONSTER & Wicked Cool Records Present: The Chevelles – new release launch – "Steve McQueen (I Wish I Was").
Perth's own Garage Power Pop Legends "The Chevelles" are set to release the first new release, "Steve McQueen (I Wish I Was)". The new single will be released at Mojos Bar on August 7th, 2021 and will be the band's first single track off a new studio album scheduled for release in early 2022 with long time collaborators, Little Steven Van Zandt's (Soprano's, Bruce Springsteen) Wicked Cool Records out of New York.
Making the most of the pandemic chaos, the band locked themselves in their aptly named recording studio "The Garage" for the past 18 months, recording 16 new tracks for the 2022 album release. This will be the bands 5th studio album and 23rd release over the bands 30 plus year history that has seen them play over 1000 live shows and resulted in 15 overseas tours of Spain (and many other parts of Europe), Brazil and the USA.
The band remains uncompromising in their song-writing and creative output. The new high-octane song pays homage to the Uber-cool Steve McQueen with blistering garage guitar riffs and soaring harmonies.
From high rotation JJJ and Top 30 European Chart hits in the 90s to sweaty rock clubs and 30,000 seater outdoor festivals around the world in the 2000s, The Chevelles like a great wine, just get way better with time.
"Fuck just getting older, let's get louder" – Duane Smith (Singer, Songwriter – The Chevelles)