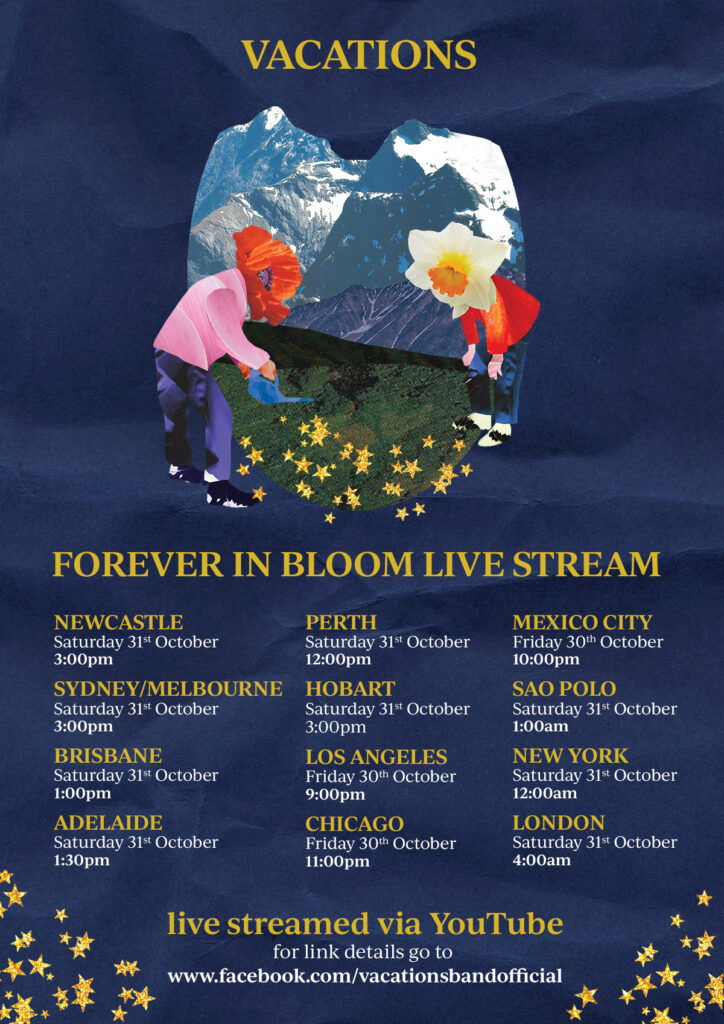 Vacations have planned a streaming event for the many fans across the globe unable to experience the live iteration of the band in person. Forever In Bloom will be played in its entirety and streamed via YouTube.
With an incredible build-up that has seen the Newcastle outfit continue to expand their global fan base in eye-watering numbers, the release of Forever In Bloom further fortifies foundations and elevates Vacations to the role of serious world-stage contenders.
Keep your eyes on the Vacations Facebook page for more info.