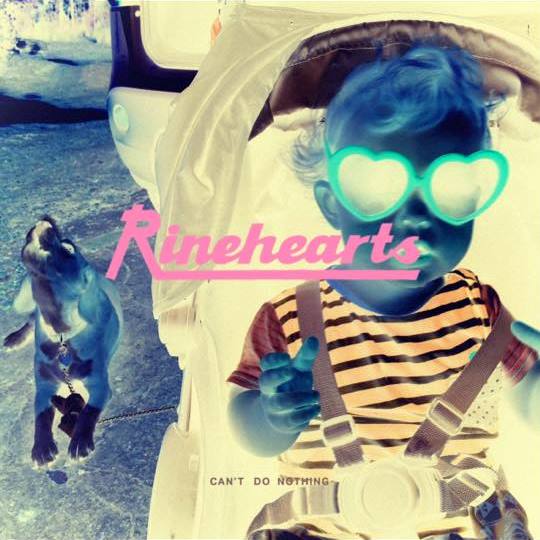 CHEERSQUAD presents…
Rinehearts
w/ New Rock Syndicate (Japan), Thee Cat Burglars and Broad Arrows
'Can't Do Nothing' Album Tour
Live at The Eastern, Ballarat
FRIDAY 28th JUNE @ 8PM
Perth Power pop trio Rinehearts celebrate the release of their new album at The Eastern this June!
With an overall sound best described as a cross between The Replacements and Reigning Sound, Rinehearts have been delivering catchy tunes since forming in 2016. Long-time friends Guitarist and Vocalist Ben Ward, bass player Mitch Long and drummer Ross Di Blasio's raw sound and memorable melodies quickly gained the attention of U.K label No Front Teeth Records who put out the band's first 7" EP 'Try Your Luck' in December that same year.
Fast forward 12 months, and after trialling and refining new songs with local audiences, the band once again settled into Ross' living room to record their debut album 'Can't Do Nothing'. The end result is 11 tracks that seamlessly bounce from one to the next, with distinct influences ranging from the sound of the latest single 'You Don't Have To Lie', to 60s Stems/Byrds inspired numbers like 'Can't Seem to Help Myself' and 'Oneway Road' to the undeniably captivating lead single and title track from the album 'Can't Do Nothing'.
Rinehearts album 'Can't Do Nothing' is available here
This is an 18+ event.
FREE ENTRY
Facebook event