Nearly two years after the release of Nick Craft's solo album Minerva, Nick has pressed the album on a sensational looking, limited edition, splatter vinyl. Minerva is also available on black 180gr vinyl and on CD. The vinyl comes with a download card for a free digital download.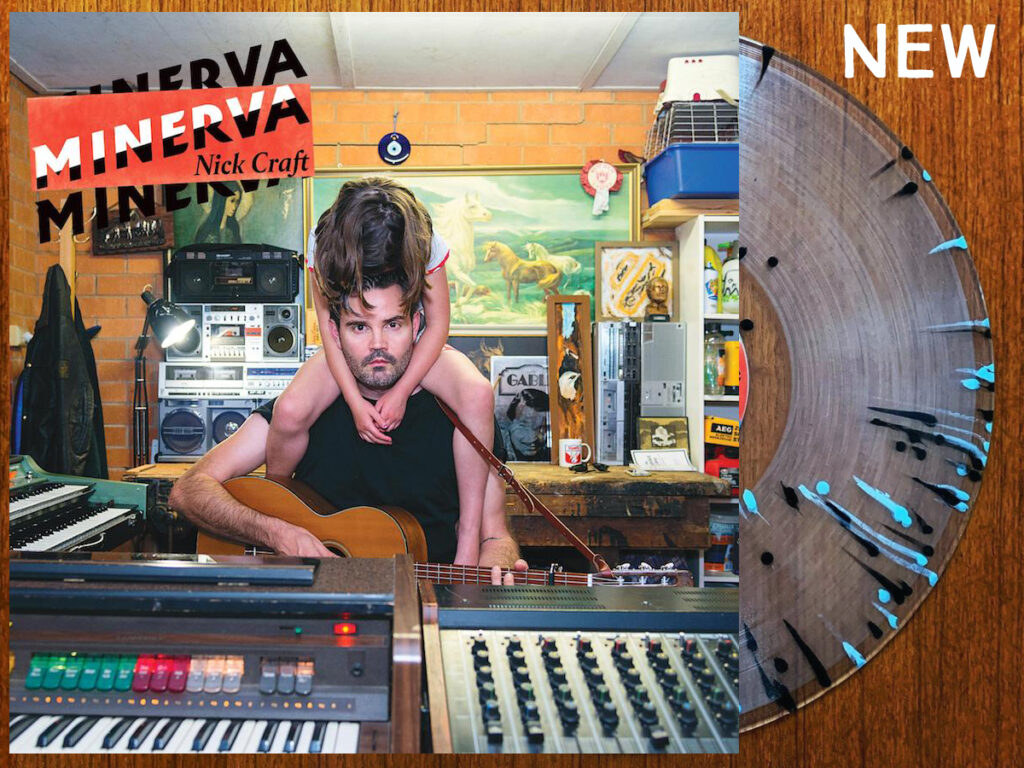 1 Dance In The Fire
2 No Silver Lining
3 Leaves
4 Among The Ruins
5 What Did I Know About Love
6 There Is A Light
7 Shade Turning
8 The Ones Who Leave
9 Circle Of The Sun
Perhaps best known as songwriter, musician and front man for the psychedelic rock band Sidewinder, Nick recorded 'Minerva' with his brother and former band mate, Martin. The brothers formed Sidewinder as teenagers in the 90s, before releasing several acclaimed albums, and constantly touring the Hume Highway live circuit and as a fixture on festival line-ups including The Big Day Out and Homebake.
This record marks the first time they have worked together since Sidewinder, this time in very different capacities. Martin took on the roles of producer and arranger, taking Nick's lyrically-driven songs performed on an estate sale nylon strong guitar into a new realm with his understated and sophisticated string arrangements. These arrangements were recorded with a crack squad of musicians in Los Angeles, using players who are more used to working on film soundtracks or with high profile artists such as Father John Misty, Quincy Jones or Brian Wilson.