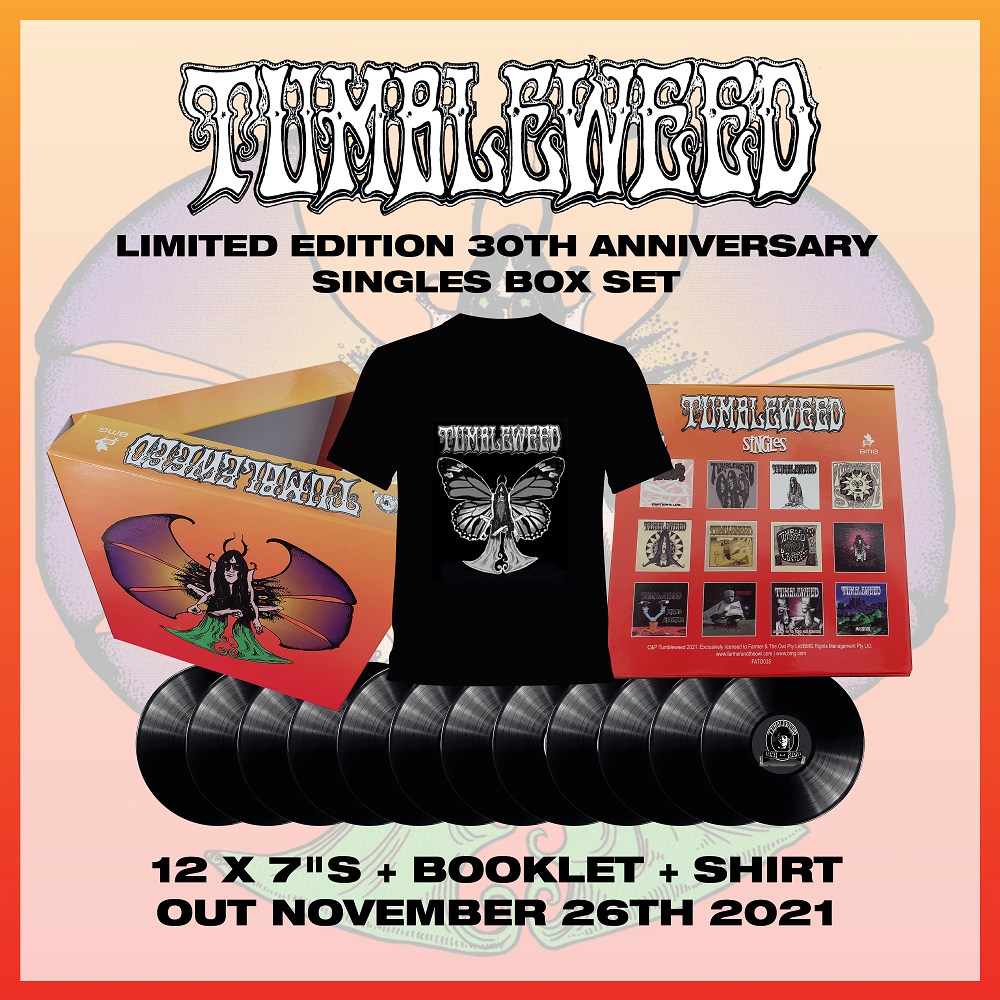 To celebrate their 30th anniversary as a band, Wollongong's legendary Tumbleweed are releasing a limited, deluxe singles box set that includes all the singles recorded with the classic line up of Richie Lewis, Paul Hausmeister, Lenny Curley, Jay Curley and Steve O'Brien. The boxset is out November 26. PRE ORDER here.
Tumbleweed will be back on the road to launch this box set and celebrate their 30th anniversary next year, while also recording new music to follow up last year's 'Shadowland' release. In the meantime they'll be celebrating at home in Wollongong with a five-night residency – five shows in five nights, each with different local supports – at La La La's, in the week leading up to Xmas.
Sat 18 December w/ The Drop Offs
Sun 19 December w/ Dropping Honey
Mon 20 December w/ The Dark Clouds
Tues 21 December w/ Baby Machine
Wed 22 December w/ Private Wives
Tickets here.
Facebook event here