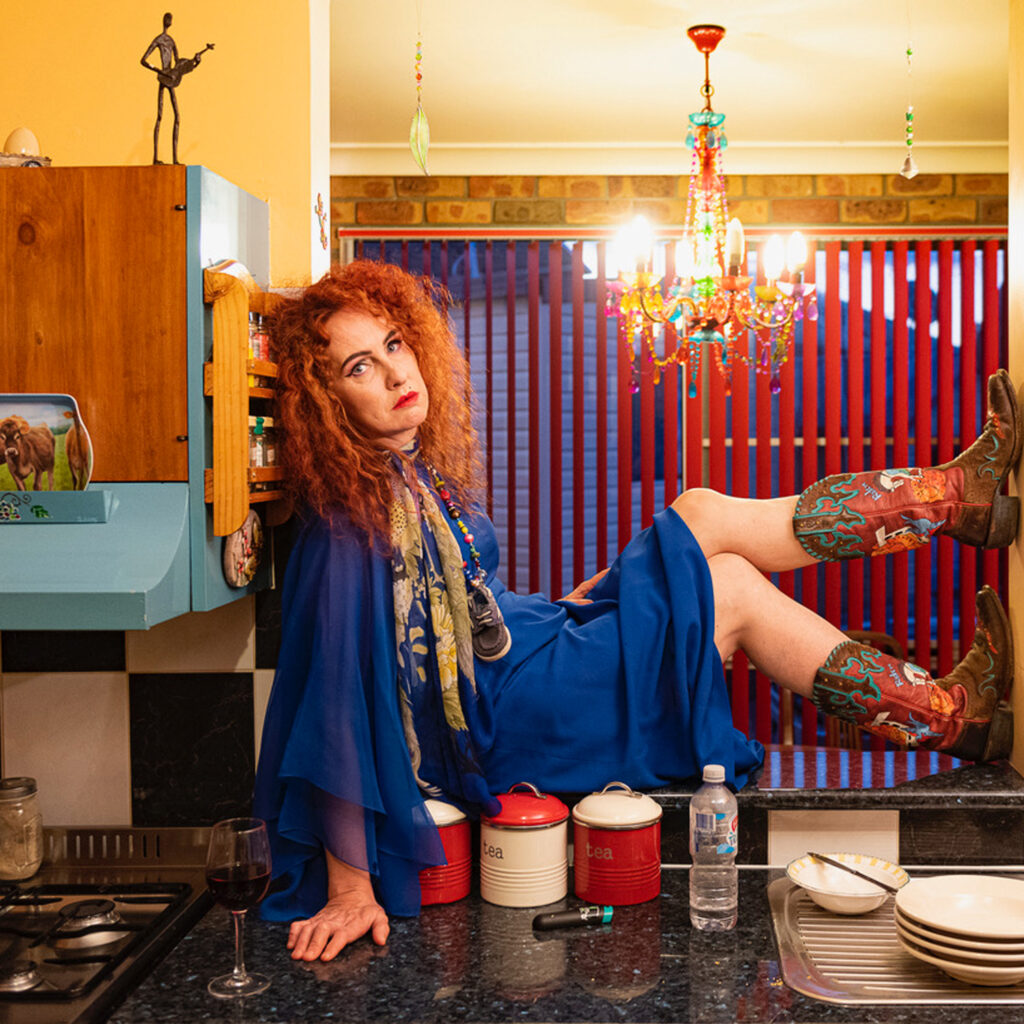 Jaw-dropping new Australian documentary "I'M WANITA" will have its Australian Premiere at next month's Melbourne International Film Festival, it was announced today.
"I'M WANITA" is the story of a chaotic, flamboyant force of nature & her lifelong odyssey to realise her childhood dream – sometimes at the cost of those dearest to her. It's a searing portrait of a complex and controversial personality – the self-proclaimed "Australia's Queen of Honky-Tonk" best known as 'Wanita'. The film, shot over several years, chronicles her quest to travel to Nashville to record her definitive album and asks- "Can Wanita keep her date with destiny?"
The Australian launch follows the film's International Premiere in May at Canada's prestigious Hot Docs Festival, where Screen Daily listed it as "one of the 15 docs to look out for this year", and reviewers lavished praise on the film and its one-of-a kind heroine.
Directed by Matthew Walker, "I'M WANITA" was produced by Carolina Sorensen and Clare Lewis through their People Productions banner, in association with Tait Brady's Acme Film Company.
Wanita's new album, also titled "I'M WANITA" is released in Australia this week via Cheersquad, and features the tracks recorded in Nashville during the making of the film, produced by Nashville legend Billy Yates.
I'M WANITA screens at MIFF across August 7 – 14th, including sessions in Melbourne, Bendigo, Geelong and Castlemaine – before releasing in cinemas nationally in September/October, through Label Distribution.
Tickets: https://miff.com.au/program/film/im-wanita
More information about the movie: http://wanitathemovie.com.au
Buy the album: https://www.cheersquad.com.au/releases/im-wanita/