IMMIGRANT UNION launch 'New Win' single and video
Australian alt/country/psych collective Immigrant Union have announced the release of their forthcoming single 'New Win' and companion Video, set to be released through Cheersquad Records & Tapes on Friday December 7.
Not a band to sit on one particular sound for more than an album, Immigrant Union's self-titled first record was very much cemented in Americana music, while their second album 'Anyway' continued to contain similar elements but featured a large shift in song-writing style and instrumentation.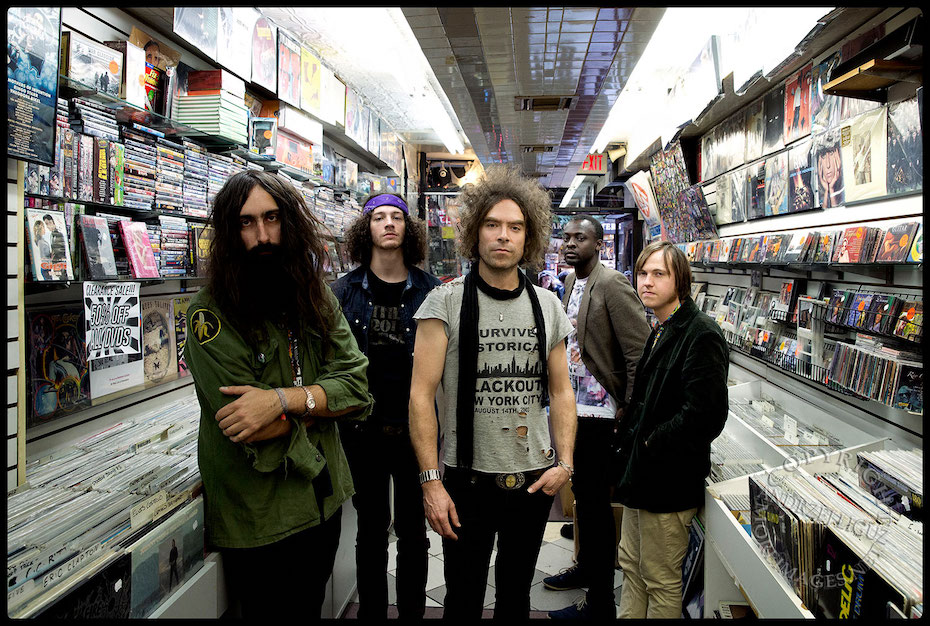 The band's yet to be released third album 'Judas' is arguably their most 'different' album to date.  It still has slight tinges of Americana but generally the band describe it as 'some weird ass rock album'.  It's also the first record that includes Ben Street and Paddy McGrath-Lester who joined founding members Brent DeBoer from The Dandy Warhols, Melbourne musician Bob Harrow and vocalist Peter Lubulwa after Courtney Barnett and co had to split due to Courtney blowing up in a huge globally massive way!
'New Win' is the first taste from the forthcoming 'Judas' album due for release in early 2019, and 'is a song about the best times in life being squandered by not realising at the time how great they were and regrettably letting them slip away. Looking back, you feel you must have been insane to have not recognised how good you had it and vow to never make those same mistakes again.'
With that in mind, the band decided to make a video about Bob converting to Mormonism. Makes sense right?

Part one of the video shows the monotony of preparing for a good time. Grab some friends, grab some beers, order some pizza and settle in for an evening of weapons grade gum flapping.
Part two features some unexpected guests, and later, Bob's reckoning. With a bit of a buzz on, Bob's not only looking for some light-hearted philosophical nonsense, he's looking for an epiphany. Just when he thinks he's got it all figured out, he's reminded that his new direction in life requires a few sacrifices. Is Bob willing and able to make those sacrifices? Will he turn his back on his hard-partying ways and take on a life of meditation, sobriety, and self-reflection? Or are there some sacrifices too near and dear to his very identity that he is unwilling to give up? Only Bob knows the answers to these hard questions.
Watch the clip for Immigrant Union's brand new, smash hit single, 'New Win', and you too will know what Bob becomes. And what may become of Bob….
Buy track here
Immigrant Union on Facebook
Immigrant Union website